Böcker om löpning
Böcker om löpning som kan ge inspiration och motivation till din löpträning. Här har vi samlat böckerna som går all in på löpningen från A till Ö. En del handlar om generell löpträning medan andra är biografier om personerna som springer för livet. Lite längre ner på sidan avslöjar vi våra tre favoriter bland löparböcker.
Populära och bra böcker om löpning
Fler tips på böcker
Våra 3 favoriter av löparböcker
Det finns några böcker som sticker ut och som fångat intresset kring löpningen lite extra. Vi vill lyfta fram dessa tre då vi tycker de är bra löparböcker att läsa en eller flera gånger. Böckerna som tillför en extra dimension kring löpning som en livsstil.
Born to Run, löparbok av Christopher McDougall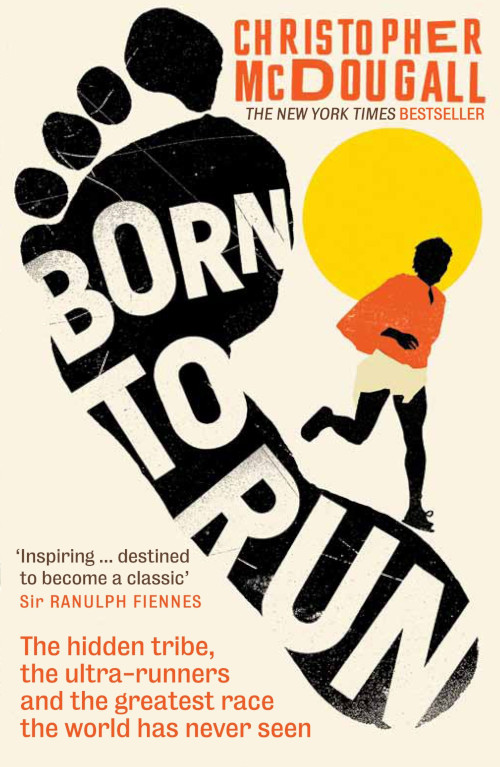 Nästan alla inbitna löpare man pratar med nämner denna kultförklarade bok. Den handlar om den mexikanska indianstammen Tarahumara som beskrivs som det löpande folket. I Copper Canyons tar de sig fram på sina tunna sandaler i oländig terräng mil efter mil.
I boken får man följa flera kända karaktärer inom ultralöpning som till exempel Scott Jurek. Micah True (aka Caballo Blanco) är amerikanen som bosatte sig i Mexico och föll för löparkulturen hos Tarahumaras. Han organiserar ett lopp 2003 (Copper Canyon Ultra Marathon) och det är bland annat det loppet som man får följa i Born to Run.
Eat and Run, av Scott Jurek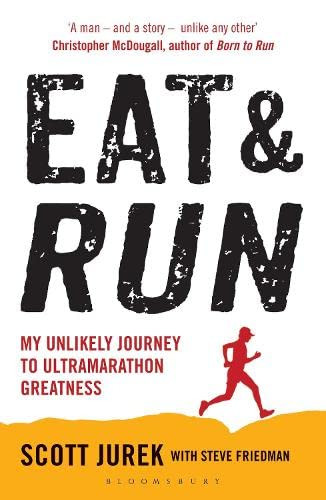 En rent subjektiv känsla är att antalet vegetarianer och veganer är större bland trail och ultralöpare än i övriga samhället. Kanske är det för att den levande legenden inom sporten, Scott Jurek, har lyft fram vegansk kosthållning som en nyckelfaktor för träning och återhämtning.
Eat and Run är en av hans böcker och handlar om hans löpning och kost. Det finns en del recept också i boken även om det mesta är skrivet som en biografi över hans löparliv.
Löparglädje - en liten bok om löpning av Rune Larsson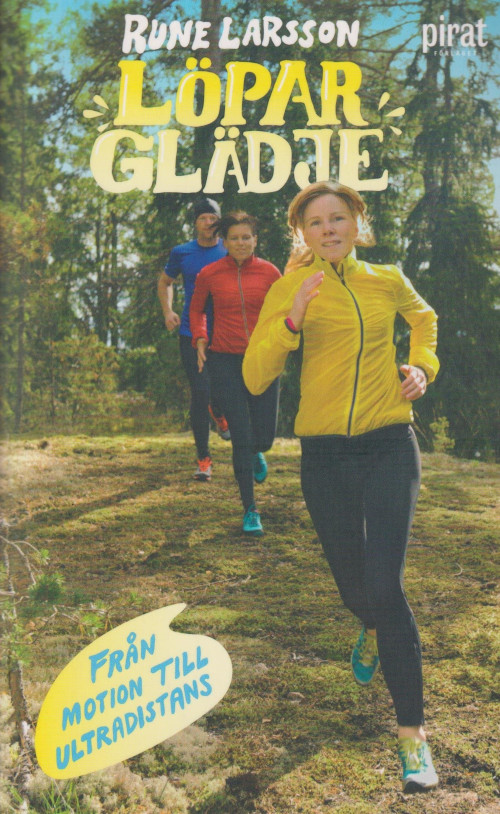 Rune Larsson är lite av svenska ultralöpningsvärldens pappa. Han har i sin lilla bok om löpning sammanfattat hur han ser glädjen i löpningen och hur man kan träna för att behålla den livet ut.
På Rune Larssons meritlista finns bland annat tre segrar i det ultralånga loppet Spartathlon som går över 246 kilometer. Som lite kuriosa kan vi även nämna att Rune har rott över Atlanten och sprungit tvärs över hela USA. Du kan köpa boken här.